Rags and Wipers (Cut, unhemmed fabric pieces.)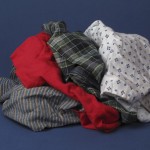 With nearly 20 different fabric types, we have the wiper for your every need, including recycled and new cloth rags, both white and colored.
In the cleaning and maintenance field, there are needs for a broad range of cleaning cloths, with various fiber types. Buffalo offers an extensive line of manufactured, fully-hemmed textiles including microfiber, cotton terry, industrial strength shop, soft flannel, diaper and polishing cloths and towels. They are ideal for industrial, marine, automotive, jan/san and household use.
Essential cleaning and maintenance products, Buffalo's Sundries include Applicator Pads, Cheese Cloth, Combo Sponges, Moving/Utility Pads, Tack Cloths and Wash Mitts.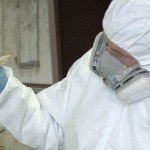 Buffalo has a full range of head-to-toe protective apparel in different kinds of material and levels of coverage. We offer disposable Microporous Coveralls, SMS Coveralls and Polypro Coveralls, plus spray socks, shoe and boot covers, sleeves and hoods. We also offer Used Coveralls as seen in industrial applications and garages.
Buffalo is able to respond to the demand for sorbent products: pads, rolls, booms, socks, drum top pads, sweeps and all-in-one spill kits. Oil-only sorbents absorb oil-based fluids such as motor oil and hydraulic/transmission fluid. They will NOT absorb water or water-based fluids. Universal sorbents absorb all water-based and oil-based fluids.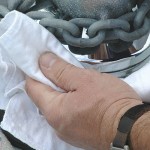 The products offered by Buffalo answer the particular needs of many different industries, including Paint, Industrial, MRO Supply and Marine.