Buffalo has been "green" since before the term was coined.

Recycling and sustainability are the base upon which our business was founded. For over 80 years, we've been producing quality recycled and new cloth rags for the Paint, Industrial, MRO and Marine markets. Our company helps to keep millions of pounds of textiles out of the waste stream every year.
At Buffalo, we continue to make investments in our future to ensure that our product offerings, customer service, sales staff and warehousing are cutting edge. We have manufacturing and distribution centers in Seattle and Houston, uniquely positioning us to service the entire country quickly and cost-effectively.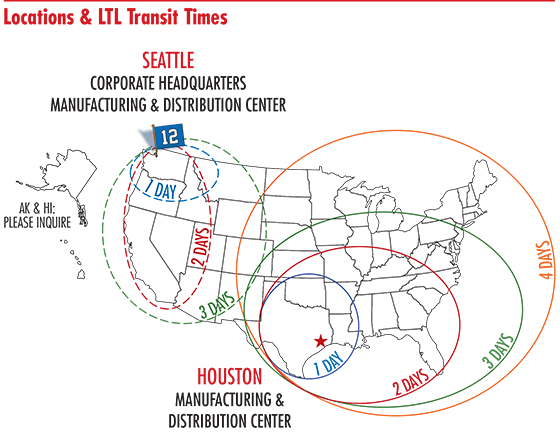 Thank you for browsing our catalog and for your continued business. You can find more information here on our website, including product details and images available for download.
For further assistance, please contact customer service: 800-683-0052. Now, more than ever, we truly are "your partner for cleaning and maintenance products."™
Approximately 3 pounds of CO2 and 1400 gallons of water are saved for every pound of clothing that is spared from disposal.