Supersized and extra plush for drying and detailing large surfaces. Extra thick and plush Microfiber Detail Towels completely dry, shine and detail all automotive and marine polished metals, painted and laminated surfaces. They are excellent for detailing all plated surfaces, and deliver streak-free drying to lenses and all glass.
These towels effectively absorb large amounts of water leaving a streak-free and lint-free shine. Microfiber Detail Towels pamper your vehicle or boat, leaving a scratch-free shine. They are safe for all clearcoat surfaces. Machine washable and reusable many times.
---
Size:
20″ x 20″ Fully hemmed
Material:
80 Percent Polyester,
20 percent Polyamide
MULTIPLE PRODUCT USES:

AUTOMOTIVE:
Detailing & Drying

MARINE:
Detailing & Cleaning

HOUSEHOLD:
Polishing & Cleaning

OFFICE:
Dusting & Polishing
See also:
Microfiber Cleaning Cloths
Economy Microfiber Cleaning Cloths
Recycled Microfiber Cleaning Cloths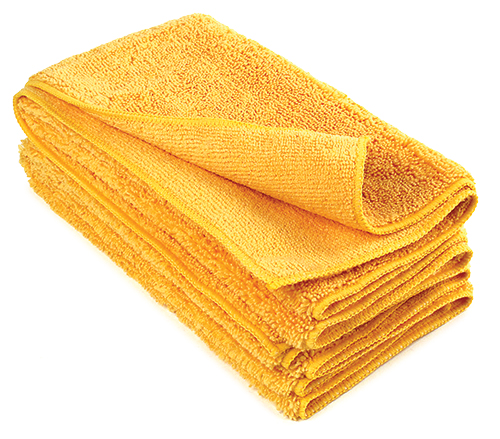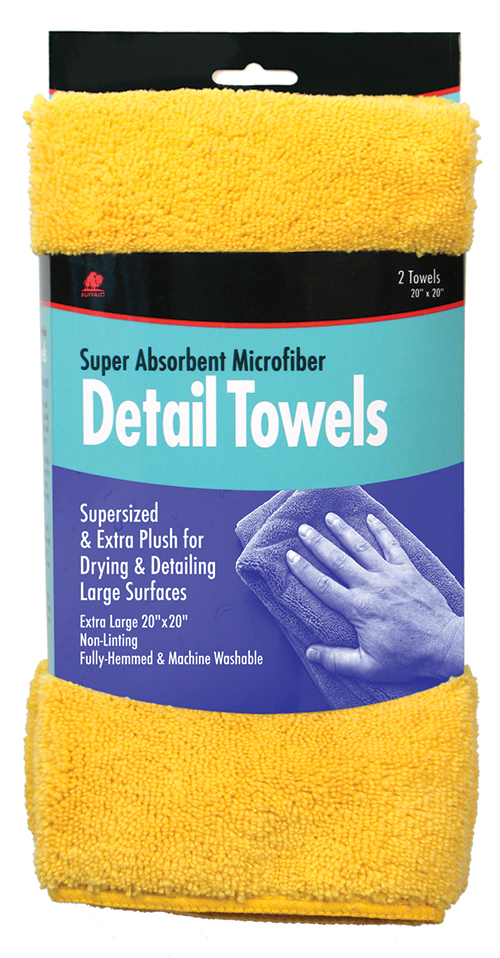 MICROFIBER DETAIL TOWELS – 20″ x 20″

ITEM #

DESCRIPTION

QTY/CASE

65004
Yellow, Detail Towel 2 Pk
15
65012
Yellow, Detail Towel Bulk Pk Box
20
65014
Yellow, Detail Towel Bulk Pk Box
40
65015
Yellow, Detail Towel Bulk Pk Box
100
Some products are available in full and half pallet order multiples.
Please inquire for further information.