Counter Display Boxes
Pre-packed counter display boxes for convenient merchandising. Fit well on base decks.
Counter Display Box Dimensions:
15.5″ wide x 10.5″ high x 15.5″ deep
Counter Display – Terry Towel Rolls
---
Pallet Displays
Open-front, interlocking pallet display boxes. Ideal for off-shelf, promotional sales. Offered in Half Pallets (6 boxes), Full Pallets (12 boxes) and Split Pallets (full or half). Contact us for the list of items offered in Pallet Displays.
Pallet Box Dimensions:
20″ wide x 17″ high x 23.75″ deep
FULL Pallet Dimensions:
42″ wide x 50″ high x 48″ deep
HALF Pallet Dimensions:
42″ wide x 50″ high x 24″ deep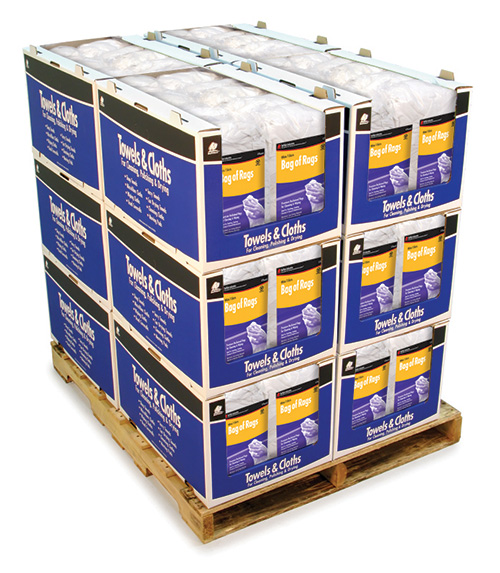 Full Pallet – White T-Shirts
---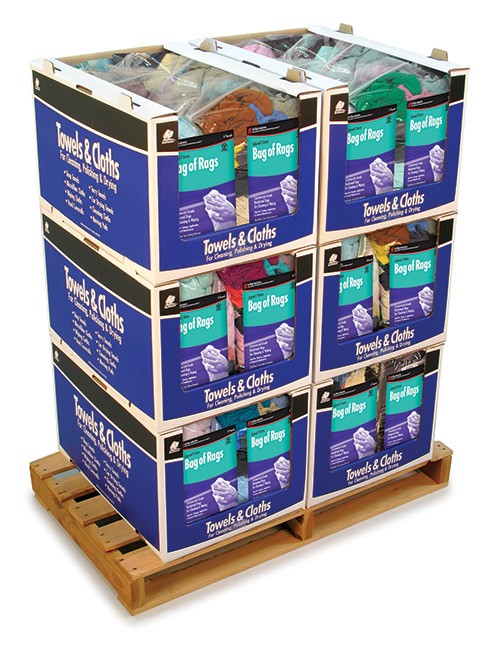 Half Pallet – Colored T-Shirts
---
Split Half Pallet – Shop Towels & Terry Towels
---